Why You Should Seek Medical Attention After an Accident
Feb. 24, 2022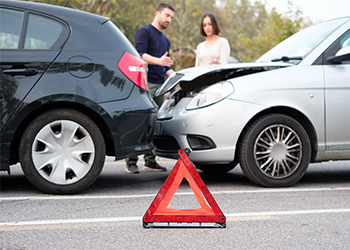 The aftermath of an accident can be stressful and scary for everyone involved. Unfortunately, many accident victims refuse to get medical attention immediately because they think they were not injured or they worry that they will not be able to afford treatment.
However, seeking medical attention after an accident is a time-sensitive matter. Receiving prompt medical care is one of the two most important things a victim can do after an accident. The second most important thing is seeking legal counsel from a knowledgeable personal injury attorney.
An attorney will investigate your accident, gather and preserve evidence, communicate with the insurance company on your behalf, and advocate for fair and full compensation for your injuries. At the Johnson Law Firm, our results-driven car accident attorney in St. Joseph, Missouri, is committed to helping accident victims obtain the best recovery possible for their injuries. Our law firm serves clients throughout Missouri and Kansas, including Savannah and Platte City.
Common Types of Injuries in Car Crashes
A car accident victim's life could be turned upside-down by the physical effects of the crash. When people are involved in car accidents—or any kind of injury caused by the negligence of someone else—they may suffer catastrophic injuries that affect their quality of life and prevent them from working, not to mention experiencing devastating medical bills and other losses.
Some of the most common types of injuries suffered by victims of car accidents include:
Whiplash. This soft-tissue neck injury is the most common type of car accident injury. A person may suffer whiplash due to a forceful and sudden back-and-forth movement of the neck. Rear-end collisions are the most common cause of whiplash injuries.

Traumatic brain injuries. Head injuries are some of the most severe injuries a car accident victim can suffer. Traumatic brain injuries require immediate medical care to avoid long-term complications. When a TBI is left untreated, it could become a life-altering injury.

Internal organ damage or bleeding. Damage to organs or internal bleeding can be a life-threatening injury that requires immediate medical attention. Often, internal injuries are not noticed without a full medical check-up after the accident.

Broken bones. The force of impact generated by a collision between two vehicles can result in broken bones or fractures. Recovering from a broken bone can be a costly, time-consuming, and painful process.

Scrapes and cuts. While scrapes and cuts may not be as severe as other types of injuries on this list, they can still cause a great deal of pain and lead to several complications, including permanent scarring and disfigurement.

Knee injuries. The knees are one of the most vulnerable parts of the human body that can suffer damage in car accidents.

Emotional, psychological, and mental injuries. Many accident victims underestimate or ignore the non-physical effects of the car crash. However, emotional, psychological, and mental trauma in the aftermath of an accident can be just as debilitating and harmful as physical injuries.
Why It Is Imperative to Seek Medical Attention Immediately After an Accident
If you were involved in an accident, it is imperative to seek medical attention at the scene of the accident. If an ambulance did not arrive at the scene, visit a hospital or emergency room as soon as possible to discover and evaluate a potentially hidden injury. There are two primary reasons to receive medical care after an accident:
For your own sake. When a traumatic event occurs, adrenaline will rush the victim's system. The surge of adrenaline can cause a person to not feel pain or experience any symptoms of an injury until much later. Just because you feel fine after an accident does not necessarily mean that you were not injured. Symptoms of an injury could take hours, days, and sometimes even weeks to manifest themselves. That is why it is critical to seek medical attention and undergo a full medical check-up following the accident.

For the sake of documentation. Another critical reason to receive medical care after an accident is to obtain documentation. Your medical records will show what kind of injuries you have suffered due to the accident. The documentation can be used for your personal injury claim when seeking compensation for your injuries and losses. Without a documented injury following the accident, you may have difficulty obtaining the compensation to which you are entitled.
Seeking immediate medical attention and getting documentation of your injury is critical, especially in the state of Missouri. Missouri is an at-fault insurance state, which means injured parties have to seek compensation through the at-fault driver's insurance company.
In at-fault states, insurance companies use a wide range of tactics to avoid paying out claims. One of the tactics is arguing that the claimant was injured elsewhere or their injury is not as severe as they claim.
Following Through With the Prescribed Treatment Plan
During each follow-up appointment, your doctor will evaluate your progress, create treatment records, and keep you up to date about your recovery and the extent of your injuries. Following the prescribed treatment plan after an accident is imperative for both your own sake and your legal claim. If you fail to adhere to the prescribed treatment plan, the insurance company could deny coverage.
If you were injured in an accident, let an experienced lawyer handle the legal aspects of your claim while you focus on following your prescribed treatment plan and getting back on your feet.
How a Skilled Attorney Can Help
At the Johnson Law Firm, our skilled personal injury attorney assists accident victims with pursuing the compensation they need in St. Joseph, Missouri, and throughout Missouri and Kansas. Our law firm is ready to help you with your unique case and ensure that you receive the personal attention you deserve. We can review your situation and help you understand your legal options for pursuing compensation. Get a free case evaluation today.